Your Best Choice for a Fast, Affordable, Professional Moving Company in San Antonio.
CRATING SERVICES
Our company is built on delivering cost-effective packaging. Regardless of the size and dimension of your goods, our team is ready to assist you! If you require a custom packaging solution for your goods, we can provide a wide range of options for you to choose from.
We work with various companies within the U.S. to provide fast, efficient, and reliable crating services. A few things we've done is the past is custom crates for deer heads, chandeliers, fine art work, and medical equipment. The list goes on and on, we can pretty much crate anything. No item or items are to large or too small.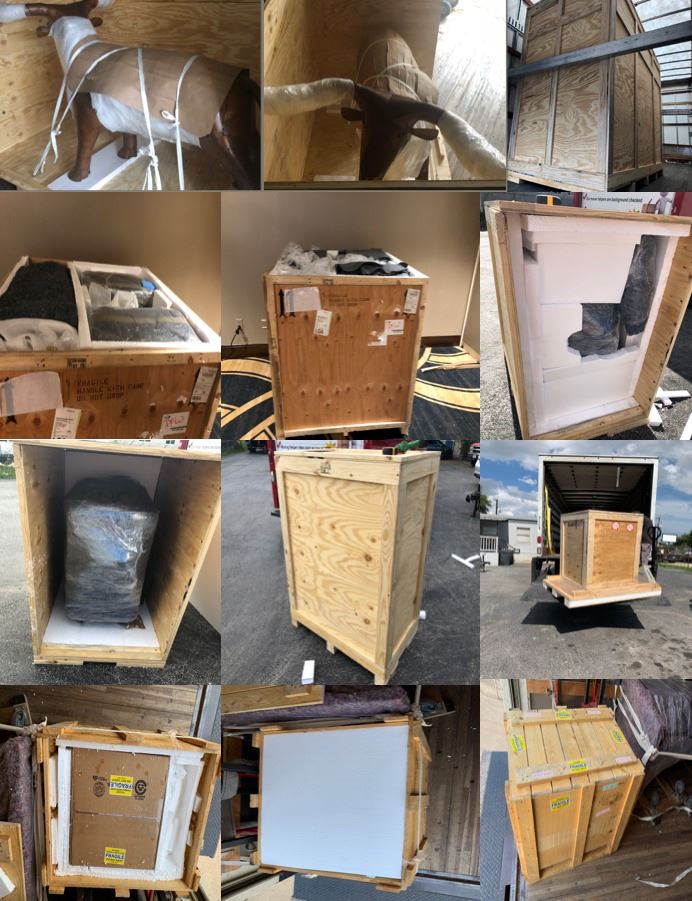 What to Expect with Half Price Movers:
Custom Bulit Crates.
On site crating.
Sculpture Transport Crates.
Floating Crates.
Heavy Machine Crates.
Animal Transport Crates.
Palletizing Crates.
Computer & Display Crates.
Furniture & Electronic Crates.
Heat-Treated, Internationally Certified Crates.
Industrial & IT Equipment Crates.
Knock-Down & Mass-Produced Crates.
Military Crates.
Moving & Trade Show Crates.
Museum-Quality & Product-Specific Crates.
Reusable Crates.